Ears To Our World would like to announce that we are now accepting donations for self-powered radios to the earthquake-affected area in Chile, through a fund-raising partnership with student groups from Harvard and the Boston, MA area. Their fund raising venture is called Reconnect Chile. Through Reconnect, we are pleased to have established a strategic partnership with World Vision Chile, who will distribute the radios throughout the rural coastal villages most affected by both the 8.8 magnitude earthquake, consequent aftershocks and tsunamis.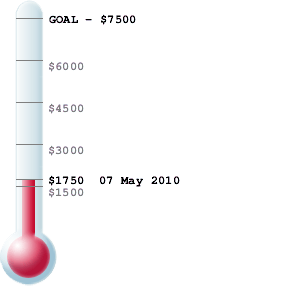 Please consider donating money today to directly support sending radios to Chile. As with our efforts in Haiti, your $30.00 US contribution purchases and sends not one, but two self-powered Eton emergency radios to Chile. Radios provide vital emergency information so earthquake survivors can receive news of medical assistance, food, water and reports about loved ones.
Choose Donation Amount
2 Radios To Chile $30.00
4 Radios To Chile $60.00
6 Radios To Chile $90.00
8 Radios To Chile $120.00
10 Radios To Chile $150.00
12 Radios To Chile $180.00
14 Radios To Chile $210.00
16 Radios To Chile $240.00
Case Of 40 Radios to Chile $600.00
Again, all of this is made possible through our partnerships with Reconnect Chile and World Vision Chile. For questions about Reconnect Chile's fund raising activities, or if you would like to help, please contact: reconnect.chile@gmail.com
ETOW would also like to thank the generosity of our sponsor, Eton Corporation, who makes it possible for us to provide the incredible value of two information-providing radios for every $30 donation.
Ears To Our World is a US registered 501(c)(3) nonprofit organization. Contributions to this project are tax-deductible.